Skin Rejuvenation
 If you have lived life well, your wrinkles will be in all the right places. Laugh lines are where smiles have been and we celebrate that. Carolinas Skin Center believes in looking natural and beautiful. That is why we offer non-surgical treatments used to gently reduce the appearance of facial lines and even out skin pigmentation. These minimally invasive procedures restore radiance, vitality and a beautiful you.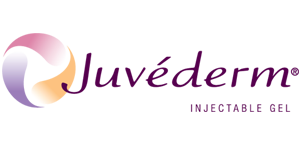 JUVÉDERM® XC injectable gel instantly smooths moderate to severe parentheses lines and wrinkles around your nose and mouth.
Most of today's popular injectable fillers are made with hyaluronic acid, a naturally occurring ingredient in your tissue. Acting as a hydrator, cell protector and cushioning agent, hyaluronic acid restores youthful volume in your skin.
Injectable fillers can treat a wide variety of skin conditions:
Nasolabial folds, Marionette lines, Lipstick lines, Hollow under eyes, Sunken cheeks, Crow's feet
During a consultation, we'll determine if injectable filler treatments can achieve your goals for cosmetic enhancement.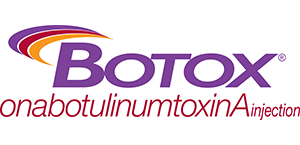 BOTOX® Cosmetic is the only FDA-approved treatment to temporarily improve the appearance of both moderate to severe frown lines between the brows and crow's feet in adults.
Botulinum toxin can treat:
Frown lines, Forehead lines, Crow's feet, Neck bands, Downturned mouth lines, Modest neck and jaw laxity
To find out if you can benefit from Botox, we encourage you to contact us and schedule an appointment.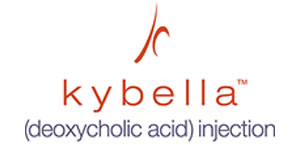 KYBELLA®
Chin Fat Reduction
Excess fat along the chin and jawline is a common problem for many. Unfortunately, this area of the face is also often one of the most difficult places in the body to lose fat, making it difficult to achieve your ideal profile and overall look, despite a healthy lifestyle. Now there is Kybella, a non-surgical method of reducing fat beneath the chin to help sculpt younger facial contours.
How does Kybella work?
Facial liposuction has always been a popular method of reducing excess fat and improving facial contours for a more youthful and chiseled appearance. However, not everyone is ready to commit to surgery and may be more interested in non-surgical options. Unlike laser or ultrasound treatments, Kybella is a one-of-a-kind injectable treatment approved by the FDA for reducing problem submental fat (fat beneath the chin). Many men and women seek out Kybella for reducing the appearance of a double chin.
Kybella works due to the active ingredient known as deoxycholic acid. This substance has been proven both safe and effective for liquefying fat below the chin and other surrounding areas of the face. When you come in for your Kybella treatment at Carolinas Skin Center, Dr. Nowicky will carefully mark the injection sites and describe the process to you in detail. Any questions you may have about Kybella can be answered prior to your treatment during your consultation.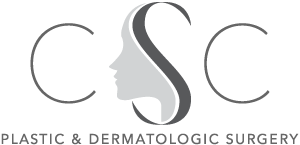 COMING SOON! Carolinas Skin Center will carry a comprehensive line of recommended skin care products for the protection and health of your skin.
---
Schedule Your Appointment Now