David Nowicky, MD, FACS
After nearly 20 years as a skilled Plastic Surgeon, Dr. David Nowicky now exclusively concentrates on dermatologic surgery and plastic surgery of the skin. Originally from Ohio and the Midwest, Dr. Nowicky completed his undergraduate education at Kent State University and then went on to receive his Medical Doctorate degree from Northeast Ohio Medical University. He completed his general surgery residency in Greenville South Carolina followed by his plastic surgery training at the prestigious Medical University of South Carolina in Charleston.
"I am truly grateful to be able to have this opportunity to provide a service which I love. It's the greatest gift to be able to bond with my patients. I am thankful every day to be able to work and heal as a physician. "David Nowicky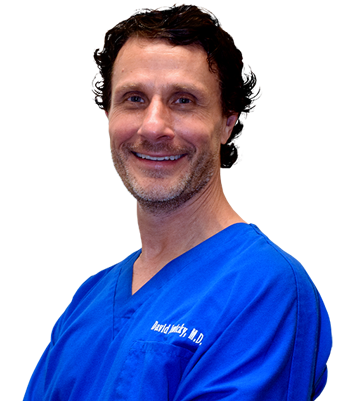 American Society of Plastic Surgeons, Member • American Society of Plastic Surgeons, Ambassador • The American Board of Plastic Surgery, Diplomat • American Board of Medical Specialties • American College of Surgeons, Fellow • North Carolina Society of Plastic Surgeons • The Plastic Surgery Society of Greater Charlotte • North Carolina Medical Society
How did plastic surgery become your passion?
(hover or tap to read more)
Simply Wonderful
"I knew early on in my surgical training that I wanted to be a plastic surgeon. It was the one surgical subspecialty that immediately caught my eye…and I was hooked. I began my career with a deep appreciation for the tremendous breadth of plastic surgery and I enjoyed deeply all aspects of cosmetic and reconstructive surgeries. It was simply wonderful to have such an impact on someone's life and was truly uplifting. I look forward to all the good that can be done"
Why did you create Carolinas Skin Center?
(hover or tap to read why)
Found the Sparkle
"Over the last few years I had the privilege of working and training with one of the premier plastic surgery and dermatology groups of the area. That experience was amazing and I am truly grateful for the opportunity. It was there that I found a new arena to utilize and share my surgical skills I honed and crafted as a plastic surgeon. The passion I had for plastic surgery melded perfectly with patients requiring dermatologic skin surgery. I finally found the sparkle in my career. I decided to set up a practice dedicated exclusively to surgery of the skin and soft tissue."
Are you and CSC the right place for me?
(hover or tap to find out)
Perfectly Suited
"Conditions such as skin cancer, precancerous lesions, benign and congenital nevi, atypical or dysplastic moles, abnormal scars and soft tissue growths like cysts, lipomas and hemangiomas may require surgical treatment, close surveillance and follow up monitoring. These are perfectly suited for CSC. Most procedures and surgeries are performed comfortably within our offices. This includes skin related issues such as rashes, rosacea, psoriasis and acne.
What can patients expect from CSC?
(hover or tap to see)
Warm & Comfortable
"Let's face it, just coming into a doctor's office can be stressful enough. I set up my practice to provide for a warm and comfortable environment and personally handpicked my staff to be courteous, cordial and friendly. We realize that you have many choices available and we never take for granted the significance and sanctity of the relationships with our patients. You are not required to have a referral or a specific diagnosis in place before you visit. Just contact us and we'll take care of the rest."
Schedule Your Appointment Now